Projects and task management ERP software
Tasket Office ERP -Projects,Tasks,Team,Accounts.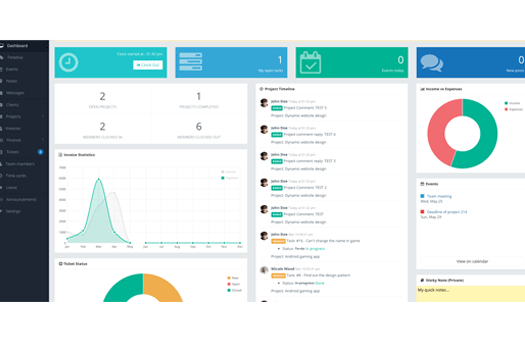 Tasket Office ERP enables you with the possibilities to manage your daily tasks, clients, client tickets, projects, milestones and team members. Daily Tasks of each team members can be easily monitored and could guide your team towards the milestones. The project status could easily be monitored via this system and effective measures could be taken at required points. The time spend by each team member in each task could also be analyzed which provides a valuable insight for project cost analysis
Tasket Office ERP helps every team perform their best,
across the hall or across the globe

No matter the workflow, Tasket enhances communication,
transparency and accountability to achieve results
Other features
Informative dashboard
File sharing and team conversation
Project milestones
Project timesheet and time tracker
Drag and drop facility for files
Beautiful file preview and comments
Multiple currency for clients
Informative profile page for client contacts
Expense & payments report
Custom permissions for team members
Private messaging with team members and clients
Enable/disable client signup/messaging
Private notes
Customizable email templates
Timecard/attendance management
IP restriction for timecard entry
Announcement/notice management
Dynamic graph and visual report
Activity logs for projects
Easily accessible UI
Responsive design
Get real-time visibility into everything your team is working on. Create reports to track projects and team performance with the push of a button. Workload reports show you who has bandwidth for the next project. Interactive timelines keep everyone on the same page.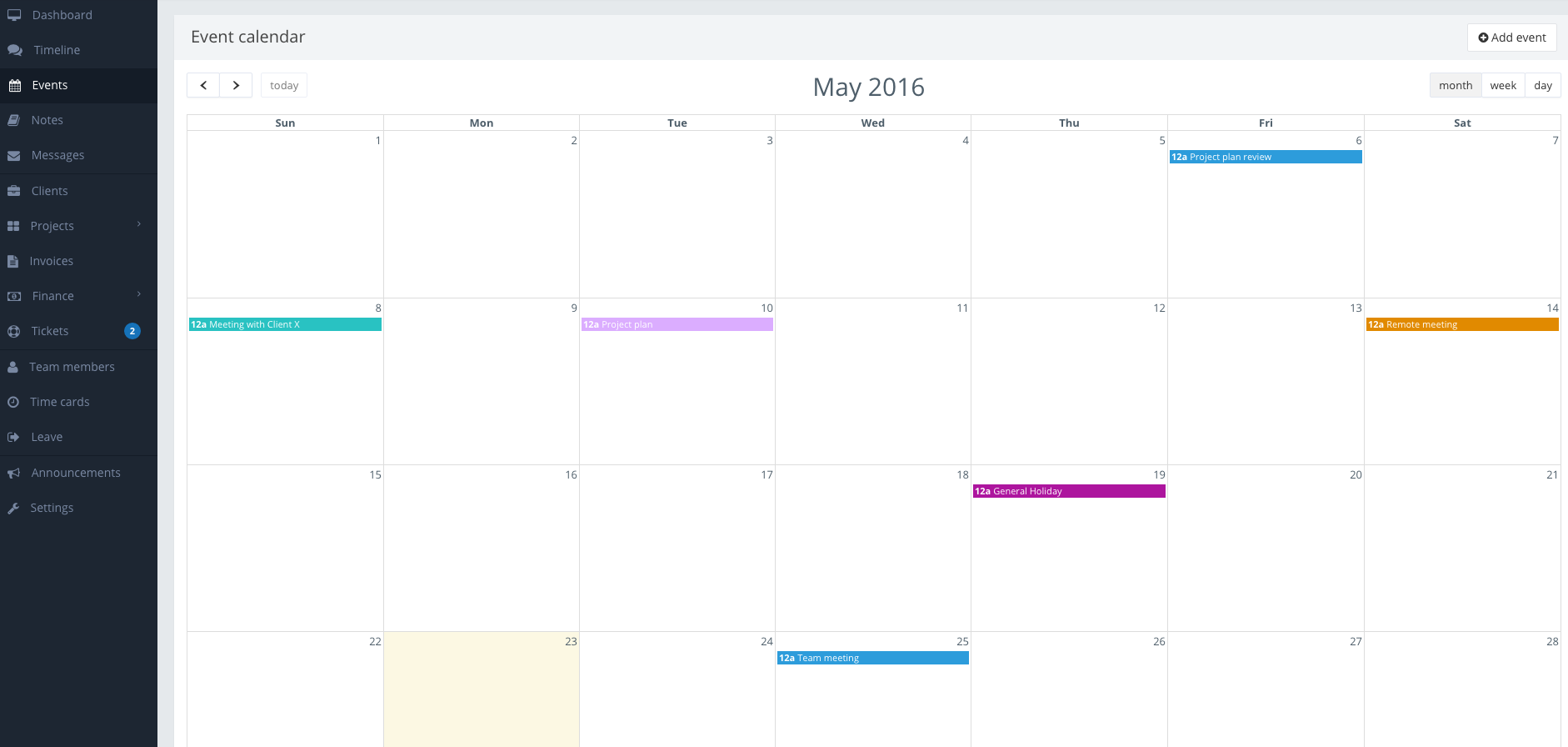 Set priorities and align your team to work faster and smarter across your organization. Business is moving faster, becoming increasingly collaborative and embracing more remote workers every day. You need a system that lets you plan and adjust in real-time from your office or on the go.