Custom Software Development
If you're looking for a long-term reliable partner to realize new innovative ideas that will provide your customers with additional value and differentiate your business in a tough competitive environment,
it is Itransition who delivers the result.
CUSTOM SOFTWARE DEVELOPMENT: BUSINESS SOFTWARE CUSTOM-MADE TO YOUR NEEDS
Every business has their own set of IT requirements that are unique to their domain and environment. At d'Katia, We offer Customized/Bespoke Software Solutions to organizations and create customized software catering to their precise requirements. Our solutions are well integrated and designed to fit your existing IT infrastructure with minimal disruption and don't warrant intensive training either. With years of experience in the web development industry, we have successfully delivered custom software development services ranging from development software, school management software, HR software, billing software, tablet based restaurant management solutions, accounting software billing management software, amongst others to all our clients that range from start-ups to big MNC's.
Whether you are a start-up or an established business, we are happy to guide you at any and every stage of the software development life cycle and can create software exactly according to your requirements. With our custom software development solutions designed to run according to your needs and specifications, we at d'Katia ensure that nothing is more important than your business. If you are looking for a software development company for a wide variety of verticals and business domains that create and deploy powerful and scalable software architectures while adhering to your bespoke needs, then d'Katia is the company for you.
Why d'Katia for Custom Software Development?
With over a decade of software development experience for some of the leading brands in the world, we have a deep understanding of business and technology
At d'Katia, we don't just create custom software; we deliver expertly designed bespoke solutions with the right level of customization that fits your entire business requirements.
We possess strong technological expertise across open source and proprietary technologies including Microsoft.NET, Java, and PHP and exhibit domain proficiency across popular platforms such as Android, iOS & Windows.
A fine-tuned process framework with continuous testing in parallel with development activities to identify gaps early on and focus on quality, security, and performance.
With d'Katia custom software development services, we will help you give your business the competitive edge needed to outperform the competition and increase revenues.
We know software.
We know your business.
We deliver software solutions that drive results.
Quality
There are many attributes that contribute to the quality of a software product. In particular, software has to be reliable, efficient, maintainable and most importantly, it has to be secure.
Here at d'Katia, we apply latest technologies to ensure that our software consultants design and deliver quality software products to our customers.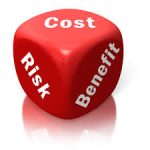 Cost
Software shouldn't cost a fortune when developed by qualified and experienced developers. Our experienced developers will analyse your requirements, design the product and implement the design using tested coding methods.
We are fully equipped to deliver first-class services that result in improved business efficiency, increased ROI cost-effectiveness, risk mitigation for our clients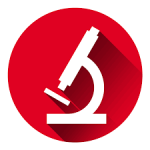 Experience
We believe that our most valuable resource is our team of PhD-level computer science graduates who are passionate about technology.
Owing to investment into cutting-edge technologies, our software team is on top of developing software using the latest emerging technologies.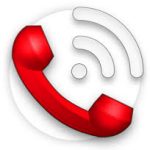 maintenance
For every software that we build, we offer support and maintenance along it. 100% of our customers are happy with our support and maintenance.
We have an elegant customer service system for dealing with inbound ticket requests from any channel — email, web, social, phone and chat.
How we work.
You tell us what kind of a solution you need, how you want it to run, which business processes are involved for us to deliver a system exactly fitting your needs. We always keep in mind the idea of future business expansion, so your solution will be built scalable and flexible to be modified later as your business grows or transforms.
We usually suggest splitting the whole project into several iterations (well-defined periods of time with fixed goals and deliverables), which has the following advantages:
Each iteration's delivery is done on time and on budget.
Each delivery has to be accepted to confirm all the requirements have been met.
Each delivery contains some of the expected functionality and can be put to use right away.