ERP solutions for manufacturing , distribution,Wholesalers, and Retailers
GESTA ERP
A Cloud ERP Solution which suits for Manufacturer, Distributor, Wholesaler, Retailer to improve their productivity and growth
To support new business models, enterprises are integrating cloud-based ERP applications that can scale to new customer demands. Enterprises opt for Cloud ERP solution and applications that can scale across human resources, supplier management, production, e-commerce, customer relationship management, selling, Inventory Management, Marketing, and many other areas. ERP systems are enabling enterprises to make the most of their legacy, on premise ERP systems while scaling their IT strategies to align with and accelerate current and future customer-driven business models. ERP systems are especially valuable for manufacturers who rely on diverse sourcing, supply chain, production and service operations as they can unify a company across diverse locations.
Innovation in all points is a key factor for an Organization's success. Remote order taking is a facility adopted by innovative organizations and is more likely to be successful than its counter parts.
Gesta ERP provides a robust mobile application for Order Taking and is accessible across all platforms. Mobile application provides all details to the sales representatives for hassle free and quick order taking.
Right from stock analysis, procurement request, warehouse management, sales and distribution is taken care in Gesta ERP. The wide spectrum of operations in Supply Chain is seamlessly automated in our System. The Module comprises of Procurement & Inventory, Sales & Distribution and these integrated modules help to synchronize supply management end to end and will help to provide intuitive reports for operational efficiency.
A proper route management is key for an organization in terms of its Sales & Outbound logistics. The van sales solution provided in Gesta ERP provides a comprehensive solution for the outbound operations, setting targets and pushing sales. Real time tracking & Sales information helps the backend team to analyze the data and will be able to monitor the sales force better.
Gesta ERP Production Module provides a comprehensive solution which helps you to gain end to end clarity across the complete production processes. The recipe based production helps in cost analysis and helps to exercise stringent control over your raw materials, products & processes across the production hierarchy.
The financial management module empowers you to obtain up to date accounting information online. The suite comes along with package that involves General Accounting, Management Accounting, & Fixed Assets Management with all statutory reports. The module is seamlessly integrated with the other module which helps in tracking payables & receivables without cross entries.
We help manage your company's most important assets your employees. Now manage your people with a smarter, simpler solution that automates the full hire to retire lifecycle in one easy to use Solution Now manage your people with a smarter, simpler solution that automates the full hire to retire lifecycle in one easy to use Solution.
HRMS solution offers tools to manage the entire employee lifecycle including employee management, Payroll, Leave Apply & Tracking, Attendance Management. AddHRM addresses your needs in recruitment, development, training, talent management and more. Streamline your processes, reduce duplication and nurture your best talent with this cloud-based HR solution.
Why choose Gesta ERP
One Solution which Provides a 3600 View of Your Business
Gesta ERP connects you entire operation with single integrated solution that provides you with greater visibility making it easier to share information and communicate.
The Gesta ERP solution comes with an integrated dashboard which provides a cumulative report of various business entities in a single shot.
The various level wise reporting & approvals is a key feature of Gesta ERP which makes the management of organizations much easier
Increase user productivity and accelerate adoption with an intuitive web user interface that suits personalized user works
Better operational efficiency
Quick and easy installation, setup and transition from legacy systems, making it ready for use in minimal time Hardly any capital expenditure, no investment in IT resource staff and no license fees
Other Features:
Reduced lead times and increased throughput
Quick addition of new reports and customization of existing reports
Accessible from anywhere over the Internet; available on iPad / smart phones
Accurate records
Increased customer satisfaction
Scalable, flexible, agile, suitable for businesses of all sizes
Real-time information for decisions.
Our focus is to develop and deliver excellent ERP solutions for manufacturing and distribution companies, so they can improve the performance of their businesses.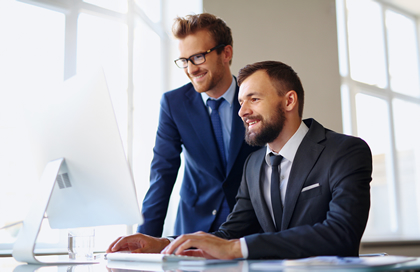 Support For your entire ERP system
It goes without saying that ERP support is crucial for any organisation implementing an ERP system. However, ongoing support is equally important for a mature, installed platform, throughout its lifecycle if you are to attain optimum return from your investment.
With an approach that is more 'people than process' orientated, we pride ourselves on offering a bespoke and personalised service, designed to best support your business and deliver the flexibility and agility you need.
Our flexible IT support packages are designed to meet your needs – no matter how big or small. We'll put together a bespoke solution that supports you in the right way, at the right times.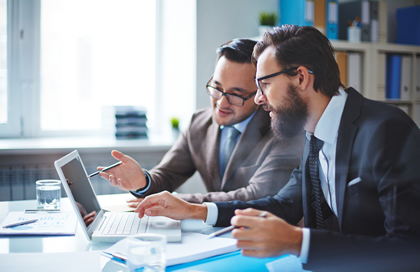 Solutions By Industry.
d'Katia's Gesta ERP is a diversified business offering a complete solution to business across the globe. If you are in the business of serving customers,managing inventory, collecting payments, distributing goods, fulfilling orders then we have the ultimate proven and trusted solutions.We offer a quick and rapid deployment solution at a highly cost effective price for small and medium business. Our Solution fits different verticals like Retail, Wholesale, Distribution, Exporters & Importers, C&F agents, Logistics in multiple segments like Electronics, Apparels, Salons, Boutiques, Books, Educational and financial Institutions, Hospitality, etc. We offer a complete package to get you up and running in no time.