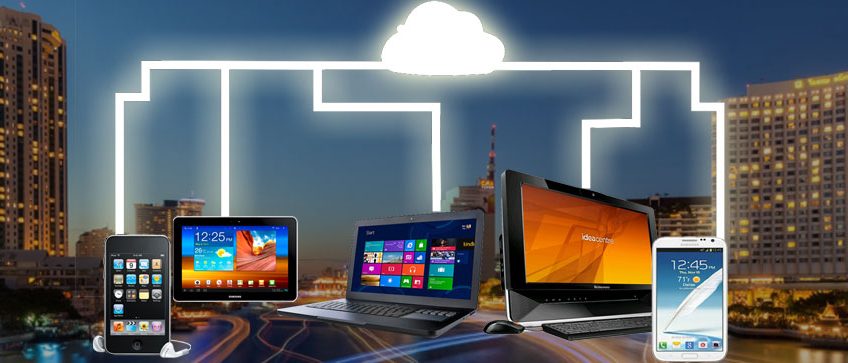 d'Katia : The total solutions provider
We are team of expertise in all IT requirements, both software and IT infrastructure development. One vendor can fullfill your all IT requirements including software, networking, security sstems, etc.
The outsourced services have a critical role to play in the smooth functioning of your business. The process of selecting the pertinent vendor for your various requirements may be one of the most thoughtful and complicated processes involved in your initiation. In between all the hurries, think about running behind different vendors for solving different problems? Really hectic…
Let's think easy and more effective. d'Katia comes up with comprehensive solutions to fulfill all your IT requirements. Just sit in a room, relaxed to manage and monitor each and every sector of your business. We help you to expand your business out of the walls and to monitor & manage it from anywhere in the world! We can fulfill all your IT requirements including software, networking, security systems, etc. We are backed up by cutting-edge technologies in combination with a proficient team of experts in all IT requirements, both software and IT infrastructure development.
Through these years of hardships and success, we have developed and implemented impressive as well as supportive Software Engineering practices. Adequate care is taken to incorporate innovation with analytical industry neutralized platforms in supporting end customer base by helping our clients. With the help of our conceptualized, customized and innovative method, we ensure seamless business operations and collaterally guarantees the security as well. We are one of the best software support and software development company in Kochi with unparalleled expertise in ERP development and implementation.
Please have a bird's eye view of our fully customizable, reliable, and easy to use service and solutions. We are invariably on the front line among the competitors as we are just a few of them who provide the complete range of solutions with an industry experience in almost all the segments. We take care of the coding session and hence we can offer an easy customization of the service, to an "absolutely fit " just for your business!
ERP solutions:
The best available, 100% customizable ERP solutions await you to bring in an unbelievable transformation to your firm. Stay connected with your business, anywhere, anytime. We have proven strategies to deliver world-class ERP solutions to industries from a variety of verticals including media, education, manufacturers & wholesalers, and more
Software development:
We are the best people to be your software partner. Experience the difference in the complication levels of your business management through our bespoke software. We have widely accepted HR software, Vehicle management system, Event Management System, Software for advocates, Kotztabz software for restaurants, Warehouse management software, Bakery & Borma management, and again a lot more!
We also specialize in enterprise software applications which will be of a great aid to automate your organizational processes, like ERPs, CRMs, BPMs.
Effective IT infrastructure management:
We concentrate to reduce your IT costs and efficiently manage your IT and network infrastructure. Our wide range of It solutions includes Unified Communications, CCTV / Access Controls, Rentals, System Supply & Support, Cloud Services, Storage Solutions, Structured Cabling, Security Solutions, and Annual Maintenance Contract.
Our services also extend to cover your online requirements assuring a more impressive online presence. We are one among the best Web solutions, Web application company in Kerala with extraordinary expertise in mobile app development, digital marketing, and one of the most wanted data analytics consultancy, understanding the customer's needs in Kochi, Kerala.
We are delighted to stand firmly beside you providing the total IT solutions along with an extended support assuring a mutual trust and comfort.