Customer Relationship Management(CRM)

Customer Relationship Management (CRM) covers all aspects of interactions that a company has with its customers, whether it is sales or service-related. While the phrase customer relationship management is most commonly used to describe a business-customer relationship (B2C), CRM is also used to manage business to business (B2B) relationships. Information tracked in a CRM system includes contacts, clients, contract wins and sales leads and more. Add-CRM is a secure cloud based CRM system that can help every part of your business get a 360 degree view of your customer.
Add-CRM comes with an interactive dashboard which provides an overall insight of the stages of each customer. The customer stage can be easily switched from one level to the other via drag and drop facility in the dashboard. Interactive search is also provided in the dashboard which allows searching through various pipelines defined in the master section.
The enquiry manager allows the users to key in the enquiries coming through various media. The system also recognizes the owner of the enquiry and the customer/lead could be posted in the corresponding stage. The enquiry price and the tentative closing date could also be inputted thus creating reports in terms of lead management. The enquiry manager also provides the details like activities done in that enquiry, tasks forwarded, product details, source details, files, private notes, members involved etc.
The inter messaging facility is another innovative feature in Add-CRM which allows team members to keep in touch with the other members via the inter communication. All communication information is kept intact within the system for further references.
The relationship management requires identification of key needs of customers at various stages and the needs have to be fulfilled by different team members. The task management allows the members to easily switch tasks to other member who has the expertise in the particular stage. The tasks can also easily monitored assignee & assignor point and effective management could be fulfilled.
The activity log in Add-CRM provides complete details of the particular enquiry and the stage of each customer could be identified easily.
Option to view the report of deals in stages is also available in Add –CRM package. The reports on active enquires, won enquires, loss enquires, price of enquires could be drawn from the system
Features:
Interactive Dashboard
The relation stages could be dynamically defined
Easy Enquiry Creation
Move between stages with drag & drop facility
Variable access permissions
Admin & Staff Roles
Custom Field creation for Enquiry, Contact & Company
Task Management
Graphically Reports
Export Options
Activity History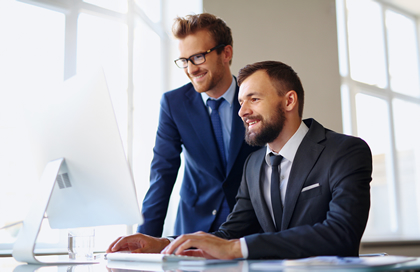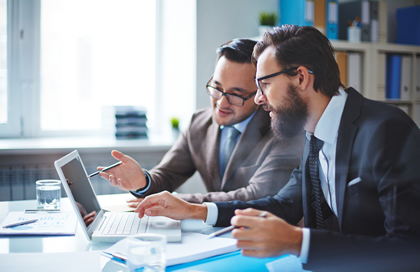 Benefits of CRM
CRM are centralized databases.
CRM save all your prospect informationin one place,so you never need to digto find something
CRMs automate data entry.
With CRM, you need to spend time logging emails,calls or meetings again.Its all done automatically.
CRM includes your prospects full interaction history.
Some CRMs can pull in pre-sale interactions,such as any existing Marketing points,once a prospects converts.Leverage this context when reaching out to prospects.
CRMs track all sales interactions.
No more wondering whether it's too soon to call your prospect again or if you already sent a resource.It's all in your CRM.
CRMs let you know when its time to follow up.
Track prospect activity through your CRM and reach out to them when the time is right.
CRMs facilitate efficient team communication.
CRMs let you tag team members to pull them into deals.Others allow you to reassign leads with one click.Either way it's saves you an E mail!!
CRMs do the forecasting for you.
All you have to do is update deals by deal stage.CRMs can take care of the rest –weighting,summation and visualisation.
CRMs grow with your company
Manual tracking isn't feasible once you grow past one or two reps.CRMs scale as your company does.
CRMs give you your time back.
All the time you save not hunting for emails,not manually entering data,and not struggling to remember prospect information is time you can now spend selling.
Send us an Enquiry