Bakery & Borma Management Software.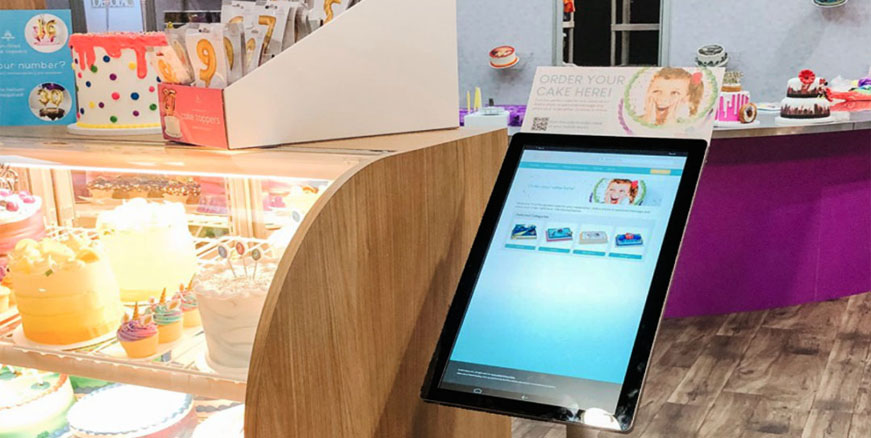 The Bakery & Borma ERP solution acts as an integrated solution which interlinks the complete processes of a bakery with its production unit, Borma. Multiple bakery branches are being supported in this particular solution and it connects to single or multiple production units. The orders from multiple branches are forwarded automatically to the production unit and the production status is communicated with the corresponding outlets.
The Solution also comes with an integrated dashboard which provides details of each branch and also summarized reports of all branches are available.
Bakery & Borma ERP Production Module provides a comprehensive solution which helps you to gain end to end clarity across the complete production processes. The recipe based production helps in cost analysis and helps to exercise stringent control over your raw materials, products & processes across the production hierarchy. The module also allows the production unit to manage their pending orders which will be listed on priority.
Easy and user friendly billing is a must in retail points in order to avoid long queues and hence customer grievances. Bakery & Borma ERP comes with a smartly designed UI which provides hassle free billing and is enjoyed by the billing staff as is makes their work easy.
The Solution supports the barcode generation in any standard methods like Gs1 or self – Barcodes. Barcode Scanning is also used in the POS module which allows hassle free billing. Stock controls are properly managed by enabling barcode scanning at each product movement points.
The financial management module empowers you to obtain up to date accounting information online. The suite comes along with package that involves General Accounting, Management Accounting, & Fixed Assets Management with all statutory reports. The module is seamlessly integrated with the other module which helps in tracking payables & receivables without cross entries.
We help manage your company's most important assets your employees. Now manage your people with a smarter, simpler solution that automates the full hire to retire lifecycle in one easy to use Solution.
HRMS solution offers tools to manage the entire employee lifecycle including employee management, Payroll, Leave Apply & Tracking, Attendance Management. AddHRM addresses your needs in recruitment, development, training, talent management and more. Streamline your processes, reduce duplication and nurture your best talent with this cloud-based HR solution.
Intelligent reports are pooled out from the system which provides detailed insight of the routine operations of the business. The reports on sales, stock, fast moving products, day closing, cash & card settlement, payables & receivables are just a click away. Customized and business intelligent reports are also an attractive feature of this Solution.
Features :
Simple and easy to use interface
Simple stock management
Register report
Scan items quickly at checkout with barcode scanner integration
Manage item's Expiry date.
Hold sales option
Responsive
Define Offers for Customer Group's and business location
Offline Billing Facility
Support multiple branches
Reduced lead times and increased throughput
Quick addition of new reports and customization of existing reports
Real-time information for decisions
Day Closing/ Settlement Report in Email (Real Time)